A personal note from Gail I can't thank you all enough for the enthusiasm, the phone calls and the well wishes. We're bursting with excitement over the growth of Back Door Bakeshop and we can't wait to share all that we have planned.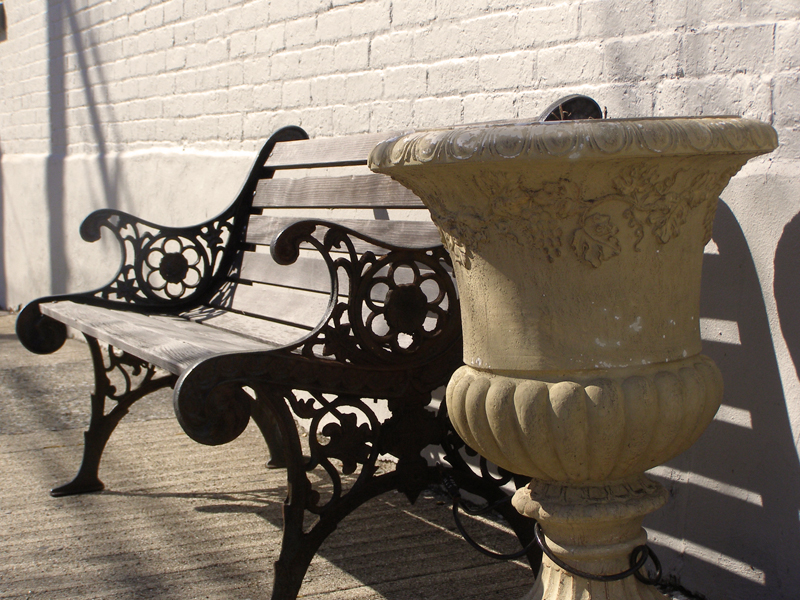 Here's an update on what's been happening. We have successfully moved everything from 1422 Center St. over to 92 East Broad. It was quite an ordeal since we needed to move all of my baking equipment in two days so that I could bake up right until the last minute and be ready to bake again in the new shop the next day. Leaving my old shop of five years was very bittersweet for me. That cute little building was homey and had a very cool vibe and I loved going to work every day. Although it was small, it served me well and allowed my business to grow at a nice, steady pace. I am so thankful to all the people and businesses who have supported me and happily sold my cookies and brownies and spread the word about my goodies.
Our new location has a brand new coat of paint and we're settling in just fine. There's been lots of buzz about what our plans are, so here you have it. This space will allow us to sell retail, and will have two walk-up windows for our customers to order and pick up from - kind of like a stationary food truck. Since there's no indoor seating, everything will be "to-go". During nice weather, we'll pop a few cafe tables out on the sidewalk.
Along with all of our baked goods, we'll be offering soup and sandwiches for lunch (just wait 'til you see our sandwich menu) and quiche and muffins for breakfast. Keep an eye out for our daily cakes and pies - and we're reviving the Bundt cake. Oh, and our coffee will be supplied by a great roaster based in Monmouth Beach, NJ. Booskerdoo Coffeeoffers quite a few delicious blends, and we'll be brewing it fresh just for you. We'll also have tea, hot cocoa, and other soft drinks.
So when are we gonna open? That's the tricky part and we're moving along as quickly as possible. My brand new convection oven will arrive in a few weeks, then the city inspects our space and then we open up our windows. It's as simple and as complicated as that.
In the meantime, you can still satisfy your cravings at these local coffee shops and eateries: ReWired, Deja Brew, Hello Burrito, Barnes & Noble at Lehigh U, Mocha Mike's and Terra Cafe.
So much excitement and so much to look forward to and we're doing our best to keep you as informed as we can. In the meantime, stay connected with us on Facebook and Twitter, and contact us by phone or email if you are in need of anything for a party, a lunch meeting or just for a snack.
610-625-0987 info@backdoorbakeshop.com